Ukrainian Air Force received four Sukhoi Su-25 ground-attack aircraft from North Macedonia, which purchased them more than twenty years ago in Kyiv. Advisor to the Ukrainian Presidency Mikhail Podoliak confirmed on Saturday the delivery to Ukraine of fighter jets and battle tanks by North Macedonia.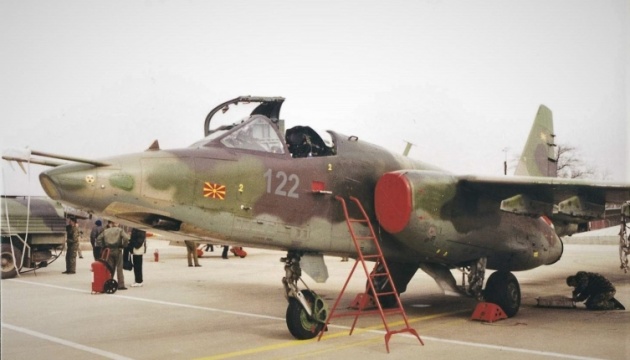 North Macedonia – the newest member of NATO – had bought these four Su-25s ("Frogfoot" ) in 2001, when this former Yugoslav republic was facing an armed insurrection by its Albanian minority. These Soviet-designed, Georgian-built planes, however, saw little use and Skopje put them up for sale in 2003, without ever finding a buyer.
Three single-seat and one two-seat Su-25 aircraft were delivered. North Macedonia has also donated an unknown number of T-72 battle tanks to Ukraine, also of Soviet design.
Ukraine; N. Macedonia grants 4 surplus Su-25 to the Air Force